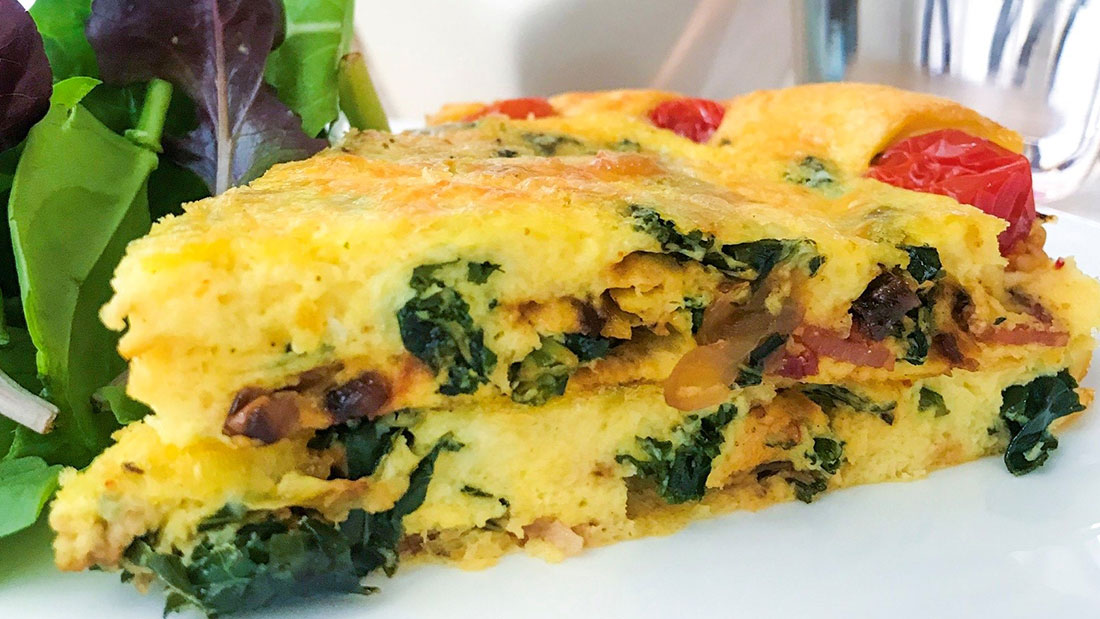 01 Feb

Crust-less Quiche

Here's another super easy recipe that is sure to impress! This quiche is one of my favorite dishes when hosting a brunch or even as a healthy breakfast meal prep for the week. It's very easy to make and extremely versatile allowing you to use which ever filling ingredients you'd like as long as you use the same egg/cream base☺️ You can make it vegetarian or chock it full of ham! For this version, I chose bacon, caramelized onions and kale. It was AMAZING! It was fluffy yet creamy and the bacon pulled it all together!
Ingredients
6

large eggs

1

cup

heavy cream

2

cups

chopped kale

1/2

onion (diced)

4-5

slices of bacon (diced)

1

tsp

diced garlic

1/2

cup

sliced cherry tomatoes

1

cup

Italian mix cheese

salt, pepper and garlic powder
Instructions
Mix eggs, cream and seasonings. Set aside.

Cook bacon on medium high heat. Once cooked, remove from pan and set aside.

Return pan to the burner and reduce heat to low. Add diced onion and cook slowly for 20 minutes for proper caramelization. (You can cook them quickly if you like but trust me when I say that caramelized onions are worth the wait). Once cooked, add kale and garlic and cook until kale is wilted.

Spray an 8inch nonstick, baking dish with oil. Line with cooked bacon, then cooked veggies, then cheese and finally the egg mixture. Top with sliced cherry tomatoes if you'd like.

Bake for 35-40 minutes or until the center is firm.

Allow to cool (quiche will shrink a little). Slice and enjoy!