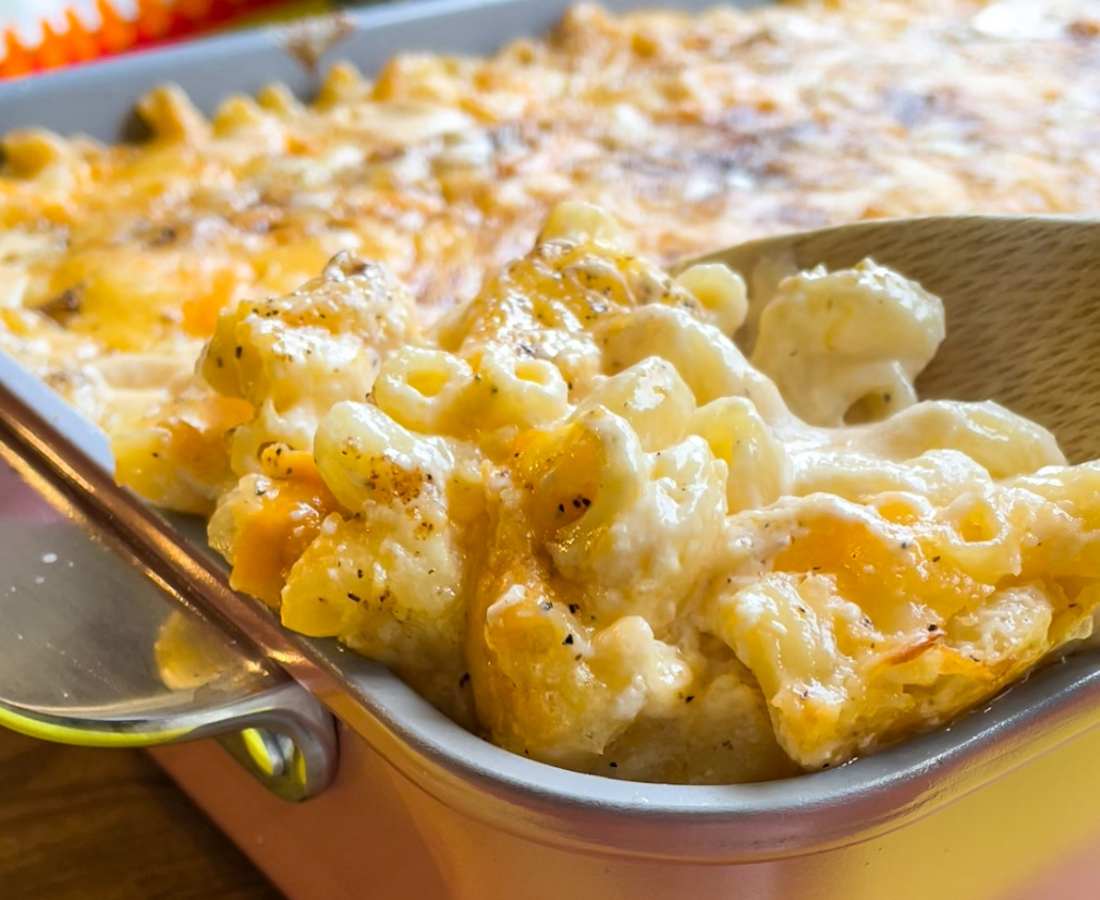 17 Nov

Gooey, Cheesy Mac and Cheese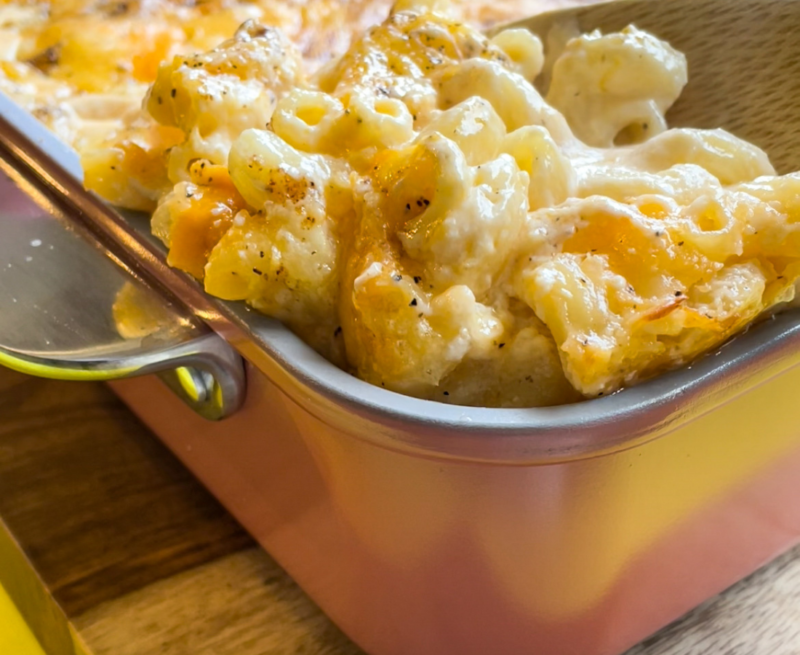 The holiday season is upon us and I couldn't be more excited! I always do a lot of cooking during this festive season but for Thanksgiving, in particular, I'm in charge of the greens, string beans, ham and dessert. But this year I decided to try my hand at Mac and Cheese. After months of recipe testing, I have come up with what I would call the perfect Mac and Cheese (Yes. I'm THAT impressed with this recipe lol). I've had all my family test it out for approval beforehand just to make sure my confidence in this recipe is warranted lol! I use a few non-traditional ingredients but I PROMISE it all comes together so beautifully!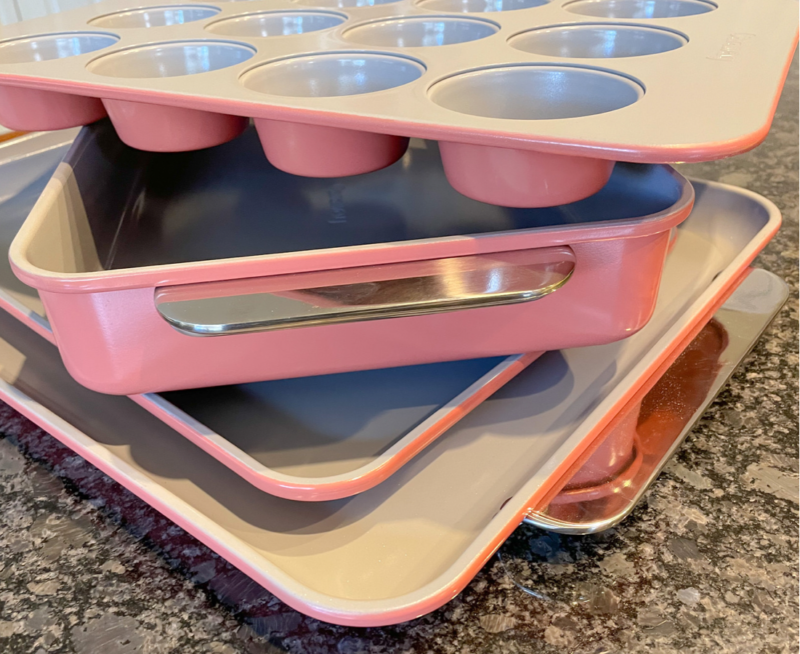 It's no secret that I love being in the kitchen but having beautiful cookware makes me love it even more:) So my new gorgeous Caraway bakeware set definitely gave me the confidence to take on this recipe. The 9×13 rectangle pan fit my Mac and Cheese perfectly and the clean up was a breeze!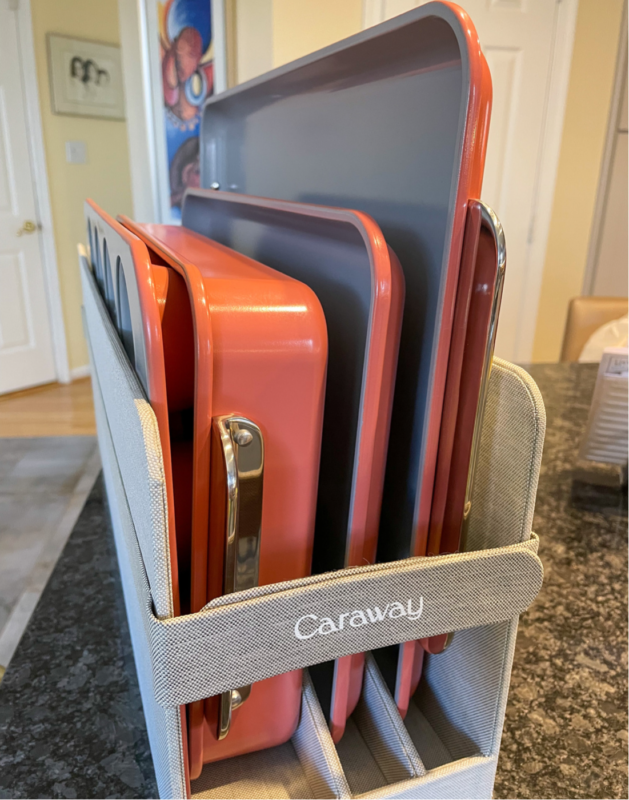 Not to mention my family was super impressed with how stunning my pan was compared to the usual aluminum foil pan I typically bring to family dinners lol! If you're interested in a set of your own, click here for an automatic 20% off automatically added to your cart. I have the Perracotta color but it comes in loads of beautiful colors! Now let's get to this recipe!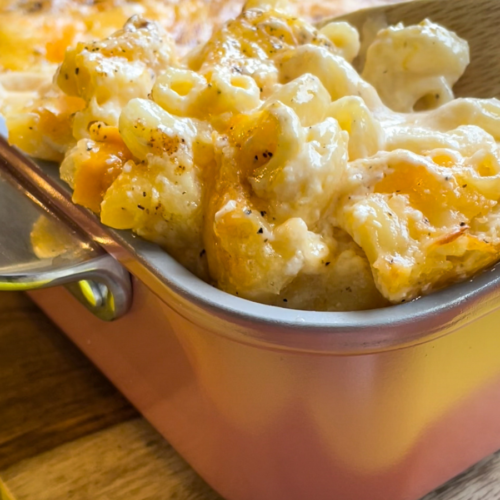 Gooey, Cheesy Baked Mac and Cheese
Ingredients
1

lb

Elbow Macaroni

1

cup

Sour Cream

1

egg

2

cups

Heavy Cream

1

cup

whole milk

8

oz

cream cheese

cut into cubes

2

cups

4 State Cheddar cheese

grated

2

cups

Sharp Cheddar

grated

2

cups

Medium Cheddar

grated

1

cup

White Cheddar

grated

garlic powder

salt

pepper

paprika
Instructions
Preheat your oven to 350.

Bring a large pot of water to a boil, season generously with salt (very important step) and add about one tbsp of olive oil. Cook dry pasta according to the package directions but subtract two minutes from the cooking time. The strain and set aside.

In a large pot add milk, heavy cream and cream cheese. Cook on medium low heat just until the cream cheeses starts to melt. Once melted add all of the remaining cheese (except one cup that you'll sprinkle on top). Season with garlic powder, salt and pepper. Cook on low until the cheese is melted and everything is well incorporated.

In a large bowl mix the sour cream and egg. Then gently fold in the cooled macaroni.

*This next step is very important so you don't prematurely cook the egg!* Gently ladle in one large spoonful of the melted cheese mixture and mix it in. You want to do this three or four times. Then pour in the remaining cheese mixture and gently mix until well incorporated.

Add your mixture to a 9x13 non-stick pan. Top with remaining cup of cheese and sprinkle with pepper and paprika.

Bake for 20-30 minutes until bubbly and golden brown. Allow to cool for about 10 minutes before serving and enjoy!