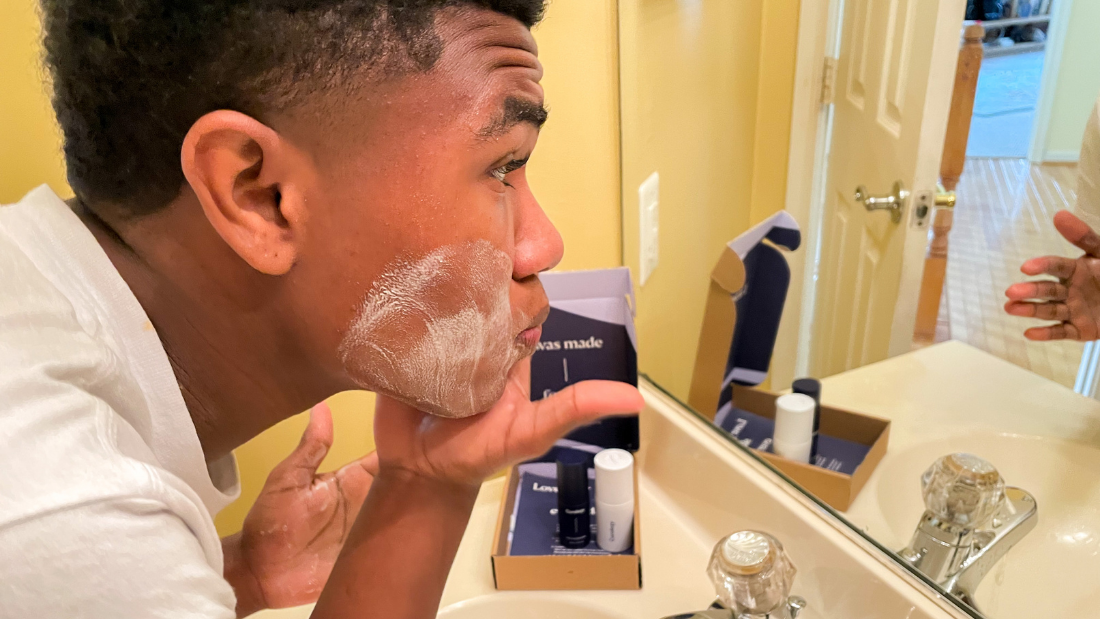 13 Jul

Helping Your Teen with Hormonal Acne

Parenting is hard but what's most difficult for me is watching my kids grow up in what seems like the blink of an eye. One second you're their best friend, they're showing tons of affection and come to you whenever they have a problem. And then one day, out of nowhere, they're shutting themselves in their room, everything you do as a parent embarrasses them and they think social media holds the answers to all things. And that's when you know you've reached the teenage years where attitudes and know-it-all demeanors run rampid. Asif the mood swings and eye rolls aren't enough, as their parents, we're tasked with helping them build and maintain their self confidence. All while hormonal acne rears its ugly head. It's not an easy feat at all.

My oldest, CJ, has taken a very serious interest in his grooming routine but has really grown obsessed with his skin health. Before he hit puberty, his skin was very clear and super smooth (like most pre-pubescent kids). But very shortly after he turned 13 and puberty started to kick in, CJ had pimples and blackheads everywhere. And as his skin worsened, his self-confidence took a huge hit.

Like most moms, when your child has a problem, especially one that makes them feel bad about themselves, you immediately jump into fix-it mode and do everything you can to put a smile back on their face. So, that's exactly what I tried to do. I ran to the drugstore nearly every week and purchased anything I could that could help my baby's skin. We tried EVERYTHING but nothing worked. I felt defeated, he felt defeated and we both had no clue what to do. A couple weeks later, Curology reached out to me and asked if CJ wanted to try their customized skincare products and we jumped on the chance.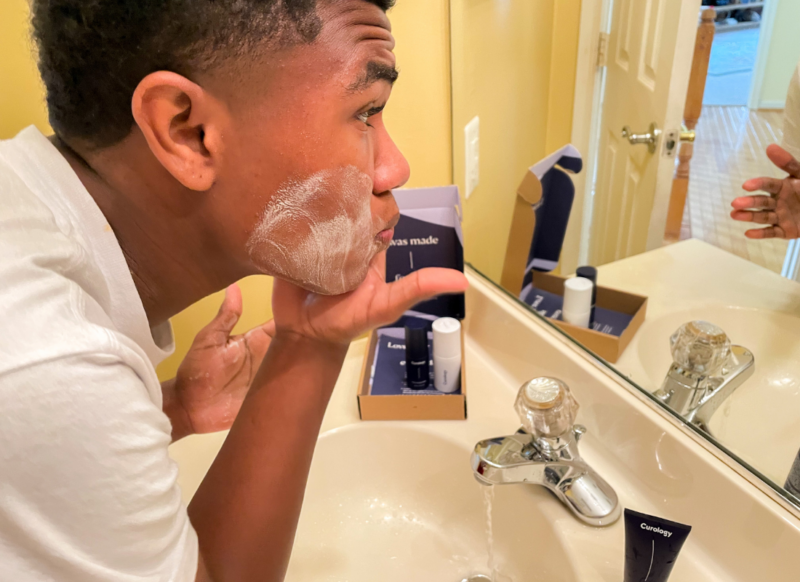 The process was simple. All CJ had to do was go on the Curology site, answer a few questions about his skin and the issues he was having, and take pictures of his skin. Within days his personal skincare provider sent over a detailed skin care plan and custom formula that targeted all the problems CJ was dealing with. We received his first order by the end of the week and it came with a cleanser, moisturizer and custom formula serum.
The results so far have been great. He's been using the product for a month and a half and his breakouts have lessened significantly. At the one month mark his personal skincare provider sent over a questionnaire to make sure we were seeing results and if not, they would adjust the formula to better fit our needs. But so far we've had no complaints! My baby's skin is clearing and glowing which has given his self confidence a much needed positive boost!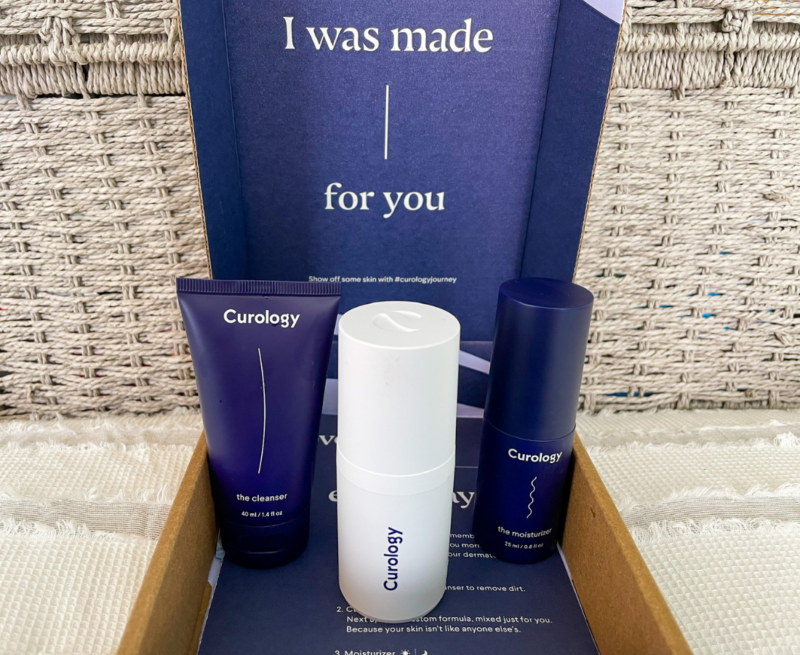 Wanna give Curology a try for yourself? Click here to receive your first month's order free, all you have to do is pay for shipping and handling! And if you're not satisfied after 90 days, you'll get your money back. #MomWin
This post is sponsored by Curology.